The Yeats Magic Co Advantage…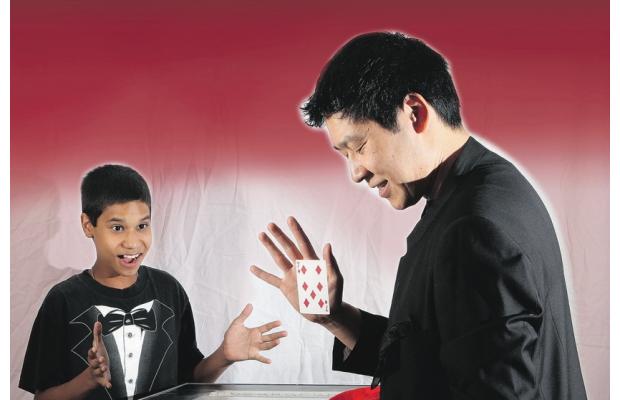 With my huge network of Calgary magicians, I can help you find the right performer for your budget.  Magicians vary greatly in calibre, experience, price, and specialization.  You don't want to end up with a kid's magician at your company Christmas party, nor do you want a close-up specialist performing on-stage at your major fundraising event.
I love magic.  I've been passionately studying the art for over 25 years, and I hate seeing this beautiful art disgraced when the wrong performer is hired for the wrong show.
I will find you the right performer for your event and budget – and I will never recommend a performer (myself or any other) unless I honestly feel that performer can meet your expectations.  I do not charge a commission or fee for referrals or consultation – my goal is for you to have an excellent experience using one of Calgary's fine magicians at your event.
I believe in honesty, integrity, and ethical business practices, and I am a huge supporter of Calgary's magical fraternity, the Calgary Magic Circle.  I have been a member in good standing for over a decade, and recently won the 2010 Member of the Year Award for my contributions the magical community.